The work of the doctors, nurses, midwives and staff at St. Albert's Mission Hospital takes many forms. We serve a district of more than 140 000 people, along with others who come to us from outside. We administer compassionate care to the sick and injured, and provide essential services to the community. These include counseling, testing and social services; community home-based care; assisting 10 rural health centres; easing hunger among orphans and the elderly; orphan education; cancer prevention and cervical screening; and community health education. But we are constrained by limited resources.
This page describes many of St. Albert's hospital's most important needs. We welcome the assistance of Friends who will help us meet these needs. We will update this page as conditions require. Last, we thank all those who have helped us at St. Albert's continue our mission.
Laundry
Pharmacy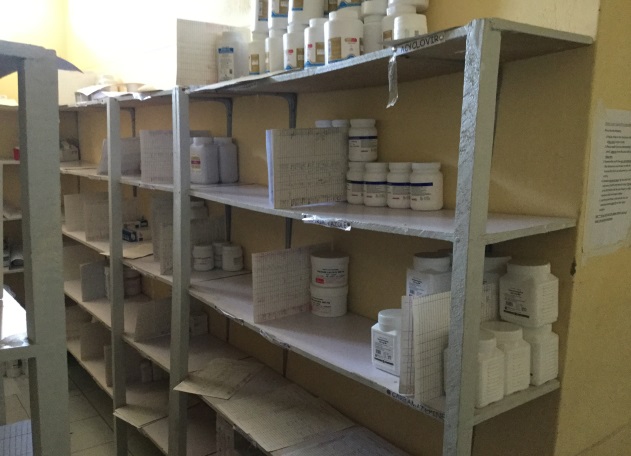 "Our shelves are perennially under-stocked with essential medicines. We rely heavily on Friends to come to our rescue," Dr. Musariri, says. These friends include Associazione Sanitaria Internazionale (ASI), Rock No War, Progetto Digga, Casa Aperta and Gruppo Missionario Luisa Guidotti. These organizations frequently pool funds to purchase medicines for St. Albert's from Action Medeor Germany.
Essential supplies
The hospital is chronically short of suture and sterile gloves and other basic supplies.
Operating theatre
Equipment needed for the operating theatre includes:
Patient monitoring equipment
Theatre lamp
Backup anesthesia machine
Ambulance
St. Albert's has only a single ambulance that is old, becoming unreliable. It is called through the length and breadth of the District to ferry critical patients and to transport some of them to Harare for specialist care.
Staff accommodations
The hospital provides homes for staff and their families. This is essential for attracting and retaining talented physicians, nurses and midwives to remote hospitals such as St. Albert's.
The currently available accommodations are severely inadequate, with several families crowded into houses that are meant for one family. Covid-19 infection has occurred among the sharing families, allowing the infection to spread and making it difficult to control. In addition, the homes and the hospital's buildings are old and need refurbishment.
Vehicle maintenance
Due to aging and a poor road network, the hospital's service vehicles need frequent repairs and maintenance. The oldest vehicles were purchased in 2001, the youngest in 2010, so wear and tear increases with age for all our vehicles.